Core X31 Tempered Glass Edition
強化ガラスパネルとRiing 14 RGB ファンを搭載。水冷対応で優れた拡張性を備えるミドルタワー型ケース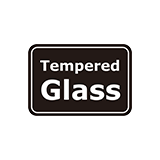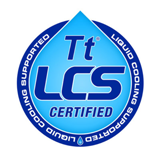 Thermaltake Core X31 Tempered Glass Edition Mid Tower Chassis

The Core X31 Tempered Glass Edition mid tower features a durable 4mm thick tempered glass window, two preinstalled 140mm Riing Blue fans, and it outstanding cooling performance. With its unprecedented space for high-end configurations and liquid cooling expansion, the Core X31 supports the latest PC hardware, and all high-end GPU cards. The Core X31 is an ideal choice for those who are looking for a space-saving chassis with excellent expandability and superior ventilation!
Tt LCS Certified

Tt LCS Certified is a Thermaltake exclusive certification applied to only products that pass the design and hardcore enthusiasts standards that a true LCS chassis should be held to. The Tt LCS certification was created so that we at Thermaltake can designate to all power users which chassis have been tested to be best compatible with extreme liquid cooling configurations to ensure you get the best performance from the best features and fitment.
4mm Thick Tempered Glass Window with Gorgeous View

The tempered glass features 4mm thickness that guarantees the durability of the window. Moreover, the enlarged window design permits users to fully display and admire all components of the liquid-cooling system. Show off your dedicated set in the subtlest manner!
Fully Modular Concept

The fully modular drive cages minimize the hassles of installation and removal. Especially, the Core X31 utilizes a tool-less drive bay design that allows users to freely interchange the 3.5" and 2.5" hard-drives to suit their particular needs. The dual drive bay concept of "2+3" offers a good ratio for accessories and storage devices.



GPU Support Bracket

Specially designed with dual GPU placement, the Core X31 has the support for vertical graphic card layout with dual PCI-E slots design. Plus, the included GPU support bracket not only can prevent the graphic card from sagging, but also helps to reduce the weight on the motherboard.

Thermaltake PCI-e X16 Riser Cable (Optional) – Support a wide range of GPU solutions.
Excellent Expandability

The Core X31 supports motherboards up to standard ATX, a tower CPU cooler with maximum height 180mm, and a dual expansion slot VGA of up to 420mm in length without HDD rack. The Core X31 still leaves plenty of interior space for cable management even after installing a high-wattage PSU with 220mm in length without bottom fan. Moreover, with the tool-free design, users can easily mount up to three 3.5"/2.5" (with HDD cage) and two 5.25" storage devices into the build at the same time.




Superior Ventilation

Featuring a width of 250mm, the Core X31 enables users to build a complete high-end system that supports up to triple 120mm, double 140mm liquid cooling radiators or up to 200mm case fans. Additionally, to improve system ventilation, the Core X31 comes with two 140mm Riing Blue fans. One is at the front. Another is installed at the rear.

Patented Riing 14 LED Blue – A 140mm patented blue LED Ring radiator fan with high-static pressure design.




Core X31 Radiator Supporting List

Radiator Compatibility List
120
mm
140
mm
240
mm
280
mm
360
mm
Front
*
*
*
*
*
Top
*
*
*
*
*
Rear
*
*
Bottom
*
*

All-in-One Compatibility List
(Water 3.0 Series)
120mm (Performer/Pro)
240mm (Extreme)
360mm (Ultimate)
Top

*

*

*

Rear

*











Core X31 Fan Supporting List

Fan Compatibility List
120mm
140mm
200mm
Front

2

2

1

Top

3

3

2

Rear

1

1

Bottom

2

2

Thermaltake Compatible Fan
120mm
140mm
200mm
Pure Fan Series

*

*

*

Luna Fan Series

*

*

*

Riing Fan Series

*

*

*



その他の情報
P/N
CA-1E9-00M1WN-03
シリーズ
Core
モデル
Core X31 TG Edition
ケースタイプ
Mid Tower
外形寸法(高さ * 幅 * 奥行き)
497 x 250 x 511 mm (19.5 x 9.8 x 20.1 inch)
重量(ケース)
8.8 kg / 19.5 lb
サイドパネル
Tempered Glass (4mm thickness)
カラー
Exterior & Interior : Black
素材
SPCC
付属ファン
Front (intake) :
140 x 140 x 25 mm Riing LED Blue fan (1400rpm, 28dBA) x 1
(1000rpm, 22dBA with LNC)
Rear (exhaust) :
140 x 140 x 25 mm Riing LED Blue fan (1400rpm, 28dBA) x 1
(1000rpm, 22dBA with LNC)
ドライブベイ-外部-内部
-Accessible
2 x 5.25''

-Hidden
3 x 3.5'' or 2.5'' (HDD Cage)
拡張スロット
8 + 2
対応マザーボード
6.7" x 6.7" (Mini ITX), 9.6" x 9.6" (Micro ATX), 12" x 9.6" (ATX)

LCS Upgradable
Supports 1/2"、3/8"、1/4" water tube
前面I/Oポート
USB 3.0 x 2, USB 2.0 x 2, HD Audio x 1
対応電源
Standard PS2 PSU (optional)

搭載可能ファン
Front:
2 x 120mm , 2 x 140mm , 1 x 200mm
Top:
3 x 120mm , 3 x 140mm , 2 x 200mm
Rear:
1 x 120mm , 1 x 140mm
Bottom:
2 x 120mm , 2 x 140mm
搭載可能ラジエーター
Front:
1 x 360mm , 1 x 280mm
Top:
1 x 360mm , 1 x 280mm
Rear:
1 x 120mm , 1 x 140mm
Bottom:
1 x 120mm , 1 x 140mm
搭載可能サイズ
CPU cooler height limitation:
180mm

VGA length limitation:
278mm(with HDD rack)
420mm(without HDD rack)

PSU length limitation:
180mm (With One Bottom Fan)
220mm (Without Bottom Fan)
Плюсы
Адекватный ценник


Строгий, но одновременно с этим приятный дизайн

3,5 см за поддоном для «кабель-хаоса»

Наличие противопылевых фильтров

Возможность установки высоких процессорных кулеров и очень длинных видеокарт

Возможность установки трех 3,5" накопителей за поддоном (при помощи пластиковых салазок из основной корзины для накопителей)

Возможность установки двухслотовой видеокарты в вертикальное положение (соответствующим удлинителем не комплектуется)

Широкие возможности для построения высокоэффективной системы охлаждения
<More>
"Корпус Thermaltake Core X31 Tempered Glass Edition — это отличная основа для большинства конфигураций и при правильном подходе способен пережить не одну модернизацию, продолжая удовлетворять растущие потребности. Качество изготовления и эргономика - на высоте, удобство сборки - выше всех похвал. Все в лучших традициях Thermaltake - одно удовольствие от сборки и использования!"
<More>
Pro
Clean and modern design

High internal space

Good quality of materials


LCS Certification
<More>
User Manual
ファイル名
概要
サイズ
Version
Release Date